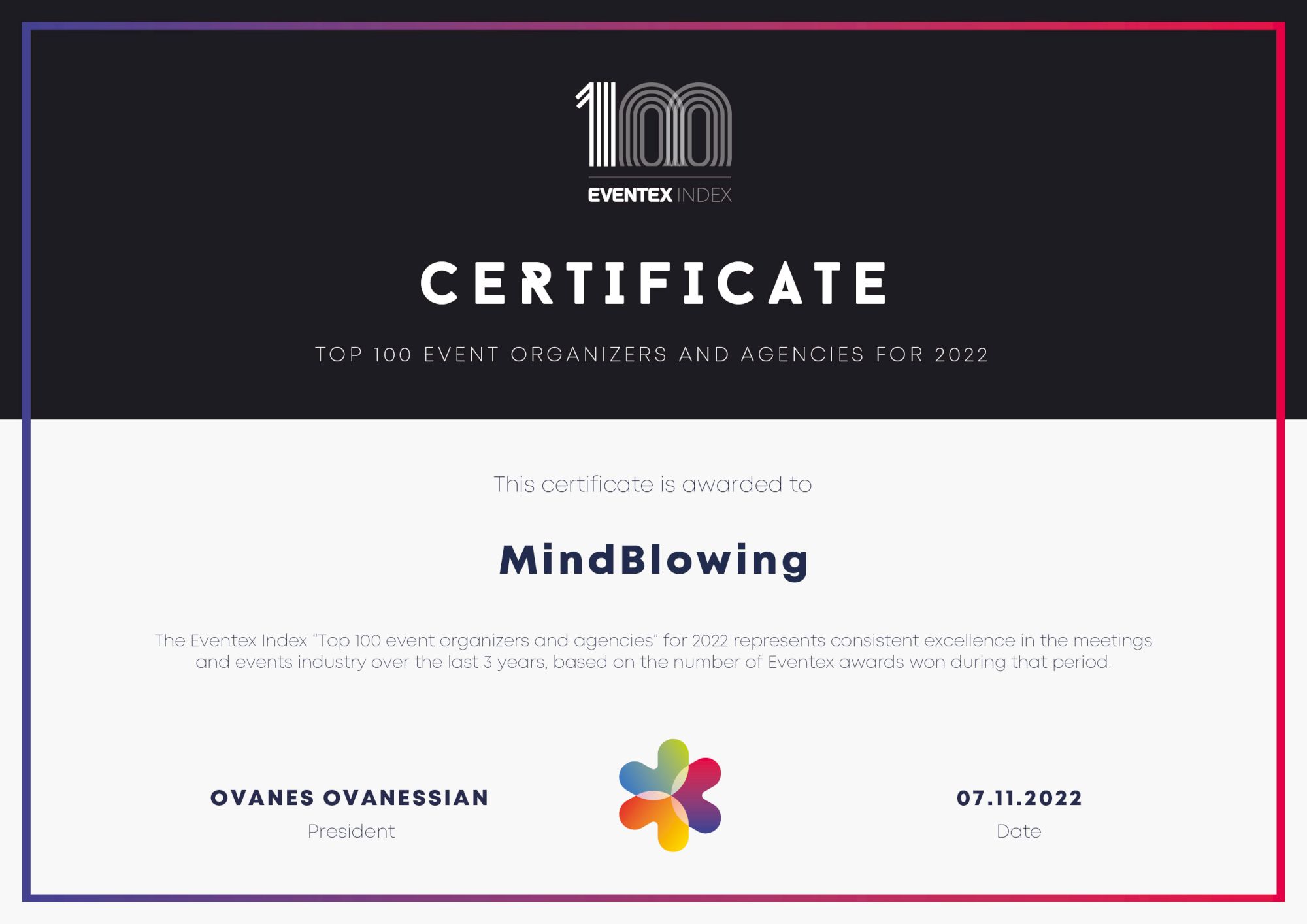 MindBlowing is one of the top 100 event organizers and agencies in 2022
MindBlowing is one of the top 100 event organizers and agencies in 2022
Eventex Awards released the top 100 event organizers and agencies for 2022 and we are proud to announce that MindBlowing is among the companies listed in the ranking. The ranking represents consistent excellence in the meetings and events industry over the last 3 years.
"Making it to the "Top 100 Event Organizers and Agencies" is a true accomplishment as it shows not only the mind-blowing creativity of the companies listed there, but also their consistency in delivering amazing experiences and shaping the industry at large. And that deserves our biggest bravos", comments Ovanes Ovanessian, Co-founder of Eventex Awards.
This cements MindBlowing as one of the best in the business and is further testament to the company's tremendous work and high professionalism.

The Eventex Index with the full list of the top 100 event organizers and agencies can be found at eventex-index-2022